Fire Department in Devils Lake, North Dakota
Staff
Fire Chief 
Assistant Fire Chief
Contact
Address
621 College Dr N 
Devils Lake, ND 58301
Phone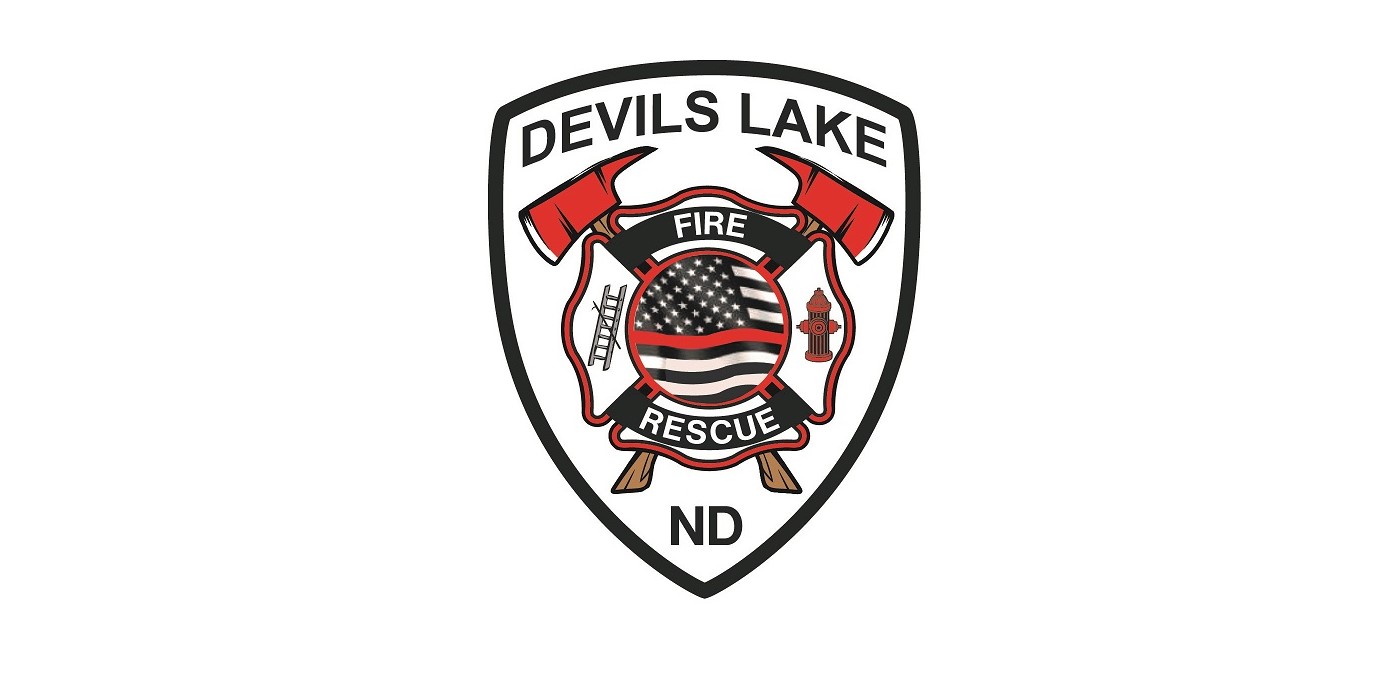 Connect with us on Facebook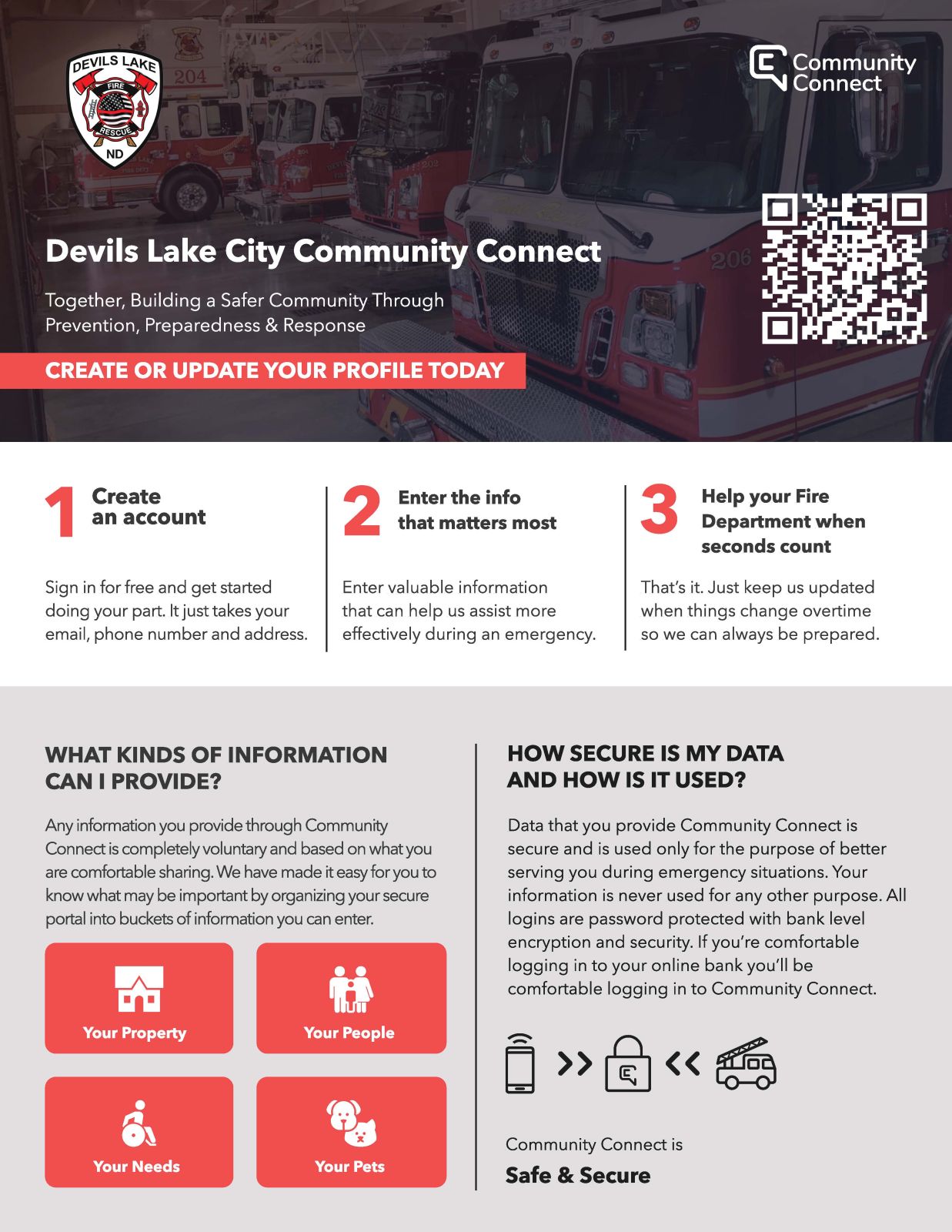 ^Clicking on the above image will also take you to the Devils Lake Community Connect page.^
Duties
The Fire Department's mission is to reduce the rate of emergencies through public education and code enforcement, protect lives and property from fire and other emergencies, and respond to emergencies in a professional and courteous manner. The Fire Department is responsible for the following:
Code Enforcement
Daycare and Foster Care Inspections
Hazardous Materials
Rental Property Inspections
Street Lighting
Traffic Signals
Adopt-a-Hydrant
During the winter months, "adopt" a fire hydrant and be responsible for keeping the snow clear from the hydrant nearest your home. If you see a hydrant blocked with snow and are unable to clear the snow yourself, please call the Fire Department or Public Works Department.
Nuisances
Include but are not limited to the following:
Lawns that have not been cut and look long or shabby.
Garbage that is not kept within closed containers.
The accumulation of junk, for example:

Auto parts
Steel frames for ATVs or UTVS
Bicycles that are no longer being used or in usable condition
Used appliances in the yard.
---
Name Role Division Nate Bennet Fire Chief   Corey Meyer Assistant Fire Chief   Brandon Exner Senior Captain Inspections Division Jeremy Beck Lieutenant Maintenance, Street Lights, and Traffic Signals Dustin...
Learn More
The Devils Lake Fire Department and the City of Devils Lake have adopted the International Fire Code (IFC) 2021 edition to be the Fire and Life Safety codes that govern our community. This allows the Fire Department to stay up to date with the State...
Learn More
Duties The Shade Tree Committee is responsible for advising and assisting the Shade Tree department in the selection, planting, maintenance, protection and removal of trees on City right-of-way. The Shade Tree committee meets monthly April - September. Direct all items for review...
Learn More
The Volunteer Fire Department was established in 1883 and has a current membership of 37, 6 full-time and 31 volunteers, ranging in age from 21 to 61 years of age. They respond to approximately 260 calls per year. They respond to calls regarding carbon...
Learn More